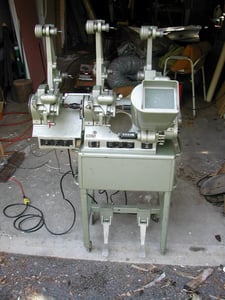 $

600.00 - On Sale
This the machine I edited my first film on. It's in good condition and makes a fine floor piece or hat rack. It works, but I don't use it anymore and it's taking up valuable space.
SHIPPING OUTSIDE OF NEW YORK will need to be figured on a case-by-case basis. It's made of solid steel and weights hundreds of pounds.
Call (607)379-9509 if you are interested.